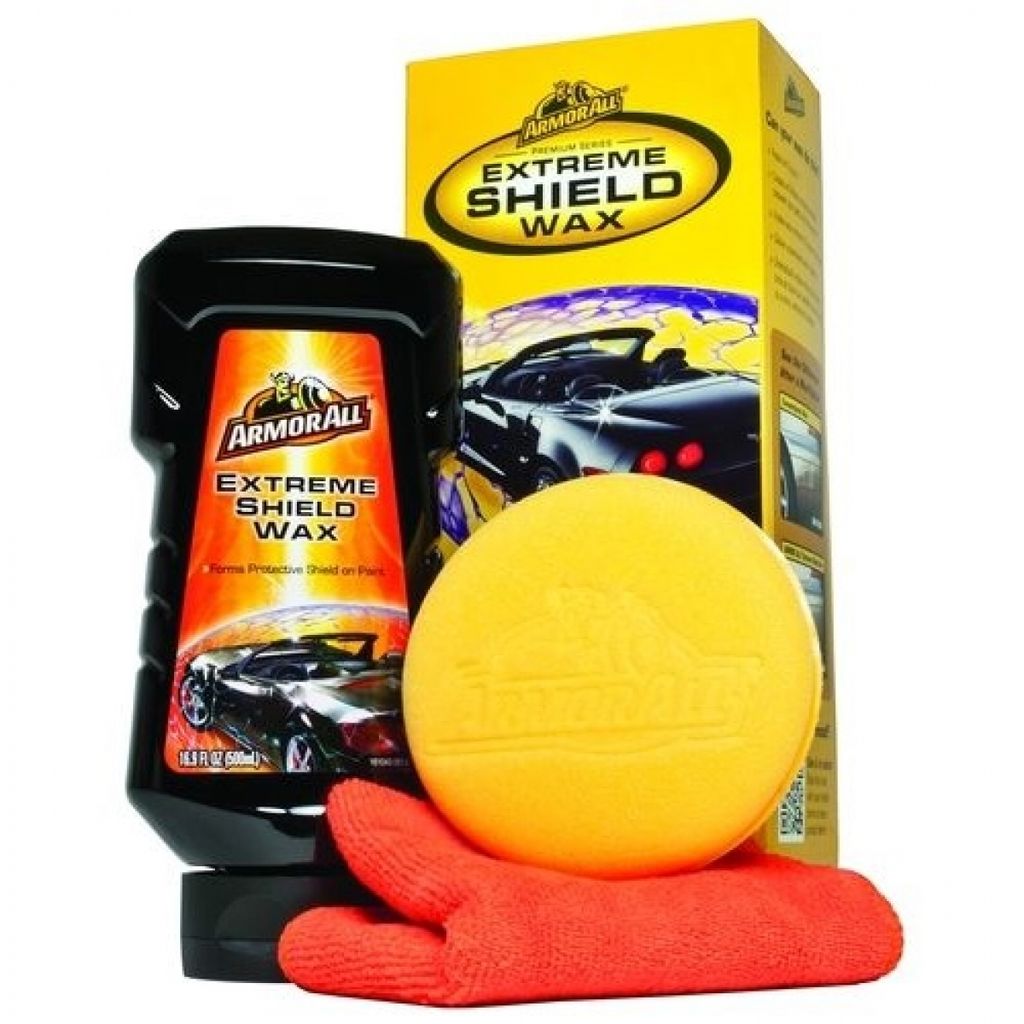 Armor All A78536 Extreme Shield Wax 16.9oz
Armor All's new wax technology not only protects, it also repels dirt & grime. Since the other elements can't penetrate Armor All's invisible shield, they can be easily washed away.
- Effortless application; no hazing
- Can be applied in direct sunlight
- Brilliant, long-lasting shine
- No white residue on plastic
- Safe to apply on all automotive finishes
USAGE DIRECTIONS
1. Wash and dry vehicle before using product. For best results, apply on a cool surface.
2. Spread a thin, even coat of product over a 2- to 3-sqaure foot section of vehicle. A circular buffing motion is not required.
3. Immediately and lightly, wipe away excess product with dry microfiber cloth to achieve shine and protection. No need to wait for product to haze.